Senior Fest 2022 is on Tuesday, September 6, from 9 a.m. to 2 p.m. The free annual event is held at the Reno Town Mall on the corner of S. Virginia Street and Peckham Lane. It's across from the Reno-Sparks Convention Center and the Atlantis Hotel Casino. There is free parking at the Reno Town Mall. This is the 25th year of Senior Fest.
What is Senior Fest?
Senior Fest features services and local businesses that cater to the needs of senior citizens in the Reno area. At Senior Fest, you will learn about ways to enhance quality of life from over 60 businesses, healthcare providers and government agencies. Washoe County Health Department has partnered with Immunize Nevada and Safeway to sponsor COVID-19 shots, flu vaccines, and the flu shot for seniors 65 and up. Senior Fest is free and open to the public. Senior Fest is the largest senior outreach of its type in northern Nevada.
Examples of what you will find at Senior Fest include health screenings, estate planning information, elder law, flu and pneumonia shots, Medicare and benefits counseling, health insurance, VA benefits information, parks and recreation programs and vendors with lots of goodies and giveaways. Entertainment will be provided by Erika Paul and the Swingin' Jazz Kats.
Senior Spectrum heads up a long list of sponsors, which include the Washoe County Human Services Agency's Senior Services Division and City of Reno Senior Citizen Advisory Committee. For more information, call Senior Spectrum at (775) 348-0717.
For information about other senior services in the Reno area, refer to "Reno Area Senior Services, Resources & Programs."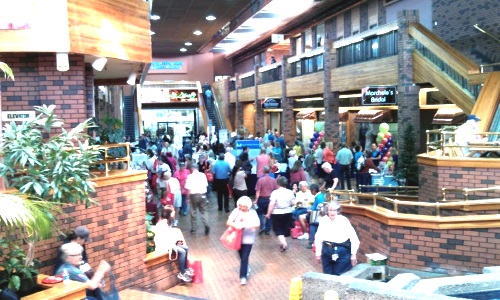 Senior Fest is held at the Reno Town Mall in Reno, Nevada. Photo © Stan White
Sponsored Links
Sponsored Link