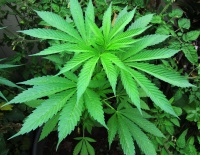 As of July 1, 2017, retail sales of recreational marijuana began in the Reno area and the rest of Nevada where medical marijuana is already legal. Sales are the result of passage of the "Initiative to Regulate and Tax Marijuana," approved by Nevada voters in November, 2016.
You must be 21 or older to purchase and possess recreational marijuana, the same age limit that applies to alcohol use and gambling in Nevada.
Recreational Marijuana Users Rules
Note that legal recreational marijuana sales are not a license to light up wherever and whenever you please. According to the Reno Police Department, here is a summary of the reefer rules you need to observe or you can still get busted and fined.
Marijuana can be smoked or consumed at a private residence or in the privacy of your own home. Being respectful of your neighbors is always a good idea.
Marijuana cannot be consumed or smoked in any public place, including parks, sporting events, moving vehicles, casinos, hotels, concerts, festivals, marijuana facilities or while you're walking down the street.
People who smoke or consume marijuana in public can be fined $600 for the first offense.
When purchasing recreational marijuana, a person will have to prove he or she is at least 21 years old by showing an ID.
In public, a person can posses one ounce (28.3 grams) of marijuana, or one-eighth of an ounce (3.5 grams) of concentrated marijuana, or one-eighth of an ounce (3.5 grams) of concentrated marijuana in edibles.
Homeowners are permitted to grow 6 recreational plants per person, up to 12 plants total, at home if the property is more than 25 miles away from a licensed retail facility. Renters need the consent of the property owner to grow marijuana. Plants must be kept out of sight.
Specified amounts of marijuana can be in your car. Each person in the car over age 21 can have one ounce (28.3 grams) of marijuana, or one-eighth of an ounce (3.5 grams) of concentrated marijuana, or one-eighth of an ounce (3.5 grams) of concentrated marijuana in edibles. It is also legal to possess up to six live plants per car.
While under the influence of marijuana, you are not permitted to drive, endanger your child or possess a firearm. If a driver is suspected of being under the influence of marijuana, law enforcement can test the driver's blood to determine if he or she is under the influence. It is unlawful to drive if you have more than 2 nanograms per milliliter of marijuana in your blood or 5 nanograms per milliliter of marijuana metabolite in your blood.
There are no workplace protections provided under Nevada's current medical or recreational marijuana law. If your workplace prohibits marijuana, you can be reprimanded or fired if you test positive.
Where to Buy Recreational Marijuana
These dispensaries and stores are licensed to sell recreational pot in Reno, Sparks and other northern Nevada locations.
Recreational Marijuana and Federal Law
Use and possession are still violations of federal law. People are not permitted to smoke or consume marijuana in federally subsidized housing or on any federally owned land in the State of Nevada. That covers a huge swath of land in the Silver State, so be mindfull that federal officers can still bust you for pot possession and use. Among these that many people out recreating may run across are BLM, U.S. Forest Service and National Park Service law enforcement rangers.
Beware the Potency of Today's Marijuana
The pot you can buy now is way more potent than the stuff sold on the street years ago. If you are a pot newbie, go real easy until you figure out how much is right for you. This is particularly the case with edibles, which take considerably longer than smoking to take effect. Don't keep eating if you don't feel anything right away or risk becoming way more stoned than you had intended and on your butt for a long time. Experienced pot users who haven't toked up in a long time need to exercise the same precautions. This is not your granddaddy's marijuana.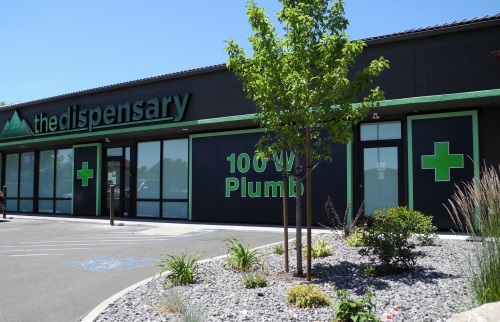 Marijuana dispensary in Reno, Nevada. Photo © Stan White
Source: Reno Gazette-Journal, City of Reno.
Sponsored Links
Sponsored Link