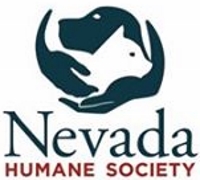 Northern Nevada residents and their pets are fortunate to have the services of Nevada Humane Society (NHS), a highly professional and nationally recognized no-kill animal shelter. From its start in 1932 to help alleviate the suffering of stray animals, Nevada Humane Society has grown to include programs and services designed to address the needs of all animals and to provide support, education, and assistance for people that care about them.
Programs and Services at Nevada Humane Society
Nevada Humane Society is much more than just an animal shelter. Here are some of the innovative programs and services available from NHS...
Pet Adoptions
Special Occasion Pet Adoption Promotions
Animal Help Desk - (775) 856-2000 x200
Animal Rescue and Care
Low-cost Spay and Neuter Services
Volunteer and Donation Opportunities
P.U.P.S. Program
Barn Cats
Books & Buddies
Angel Pets
G.I. Dogs
Learn more by visiting Nevada Humane Society on Facebook.
Pet Adoption and Hours at Nevada Humane Society
Finding new homes for pets is a top priority at NHS. Refer to "How to Adopt a Pet" for details on adding a new member to your household. This information includes fees and adoption policies. Adoptions are not just for dogs and cats - NHS can have some other interesting critters available, including rabbits, snakes, lizards, ferrets, and birds. All dogs and cats are spayed or neutered, vaccinated, and microchipped. Here are the adoption hours at both Reno and Carson City locations...
Monday - Friday: 11 a.m. to 6:30 p.m.
Saturday: 10 a.m. to 6:30 p.m.
Sunday: 11 a.m. to 6:30 p.m.
Nevada Humane Society Locations
There are two locations offering NHS adoptions.
Nevada Humane Society Reno
2825 Longley Lane, Suite B, Reno, NV 89502
(775) 856-2000
Nevada Humane Society Carson City
549 Airport Road, Carson City, NV 89701
(775) 887-2171
About Washoe County Regional Animal Services
Note that NHS is not in the animal control business (i.e., rounding up strays, etc.). In Washoe County, that task is handled by Washoe County Regional Animal Services. To report stray animals or file a complaint (such as barking dogs), call Animal Services at (775) 353-8900. You can also learn how to deal with various animal problems at "Request for Service."
(Logo image courtesy Nevada Humane Society)
Sponsored Links
Sponsored Link