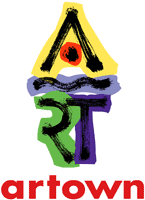 Reno becomes Artown during the whole month of July. Artown 2021 is the 26th anniversary of this multi-faceted event, bringing Reno residents and visitors a month's worth of music, art, dance and other cultural experiences. There are hundreds of individual events, exhibits and workshops, with the majority of events and performances free. Artown brings national and international multi-disciplinary performances to Reno that are literally incredible. Artown 2021 will run for 31 days, from Thursday, July 1 through Saturday, July 31.
Artown is too big to adequately describe in an article like this. To see everything going on by date, go to the Artown home page, then click on the calendar date of interest. You can also select events by type by clicking on the menu choices - Music, Dance, Cultural, Theater, History, Visual, Kids, Film, Literary, Special, Workshops, and Ongoing.
For Artown's 26th anniversary, there are some changes to the way things were done in the past. A new venue is now in the lineup - Rancho San Rafael Regional Park - where many of the big performances will take place. With COVID restrictions still a concern, many performances will be ticketed and sold in pods that hold four people. Opening and closing nights, the Friday Night Music Series, the Family Series and other acts will play at this venue. Note that some shows are free.
Artown Opening Night: The Hot Sardines
Thursday, July 1, 2021. Artown opening night will be at Rancho San Rafael Regional Park and feature The Hot Sardines. Their mission is to make old sounds new again and prove that joyful music can bring people together in a disconnected world. This is a ticketed event that plays from 7:30 p.m. to 9 p.m. Gate opens at 6 p.m. You can purchase pod tickets online.
Check the Artown calendar to see all of the other things going on July 1 and throughout the rest of the month.
A Few Artown 2021 Highlights
Family Series – Tuesdays, July 6, 13, 20, 27 at Rancho San Rafael Regional Park
Reno Basque Festival - July 17 at Idlewild Park
Friday Night Music Series – July 16 at Rancho San Rafael Regional Park
Reno Chalk Art and Music Festival – July 9 - 11 at Atlantis Casino
Evenings on the Ranch - Wednesdays, July 7, 14, 21, 28 at Bartley Ranch Regional Park
Movies in the Park - Fridays, July 2, 9, 16, 23, 30 at Wingfield Park
Safeguards for public health will be in place at live events to help ensure COVID safety. Be prepared to adhere to the guidelines if you choose to attend any Artown live events.
Help Support Artown
Here are some ways you can help support Artown and keep this extraordinary event coming back year after year.
Artown Closing Night - Buffy Sainte-Marie
Saturday, July 31, 2021. The closing night performance will feature artist, humanitarian and Indigenous leader Buffy Sainte-Marie. The show will be at Rancho San Rafael Regional Park from 7:30 p.m. to 9 p.m. Gates open at 6 p.m. This is a ticketed event - pod tickets are available online.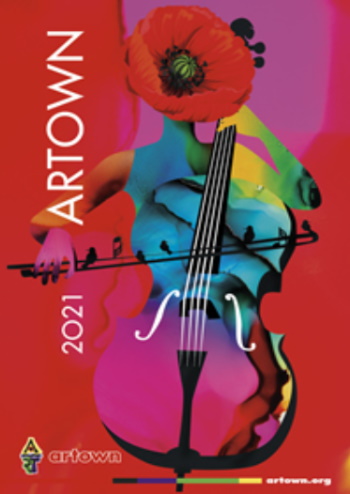 Image courtesy Artown.
Sponsored Links
Sponsored Link