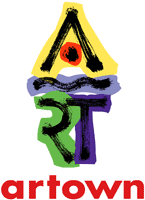 Reno becomes Artown during the whole month of July. Artown 2023 is the 28th anniversary of this multi-faceted event, bringing Reno residents and visitors a month's worth of music, art, dance and other cultural experiences. There are hundreds of individual events, exhibits and workshops, with the majority of events and performances free. Artown brings national and international multi-disciplinary performances to Reno that are literally incredible. Artown 2023 will run for 31 days, from Saturday, July 1 through Monday, July 31.
Artown is too big to adequately describe in an article like this. To see everything going on by date, go to the Artown home page, then click on the calendar date of interest. You can also select events by type by clicking on the menu choices - Music, Dance, Cultural, Theater, History, Visual, Kids, Film, Literary, Special, Workshops, and Ongoing.
Artown Opening Night: Ranky Panky
Saturday, July 1, 2023. Artown opening night will be at Wingfield Park and feature Ranky Panky, an American musical ensemble based in Charleston, South Carolina, specializing in jazz-influenced arrangements of traditional Gullah music, a culture that originated among descendants of enslaved Africans in the Lowcountry region of the US Southeast. This is a free show, from 7:30 p.m. to 9 p.m. The park venue opens at 5 p.m.
Earlier in the afternoon, the celebration begins with Discover the Arts at the McKinley Arts & Culture Center, followed the Marchfourth Marching Band parade down Riverside Drive. Everyone is encouraged to join in the parade.
Check the Artown calendar to see all of the other things going on July 1 and throughout the rest of the month.
A Few Artown 2023 Highlights
Dragon Lights – July 1 - 31 at Wilbur D. May Arboretum at San Rafael Regional Park
Reno Basque Festival - July 15 at Neil Road Recreation Center
Northern Nevada Pride Parade – July 22 at ReTrac Plaza
Evenings on the Ranch - Wednesdays, July 5, 12, 19, 26 at Bartley Ranch Regional Park
Movies in the Park - Fridays, July 7, 14, 21, 28 at Wingfield Park
This is just a small selection. Get the big picture by visiting the Artown calendar to see the incredible variety of available events and activities.
Help Support Artown
Here are some ways you can help support Artown and keep this extraordinary event coming back year after year.
Artown Closing Night - The Soul Rebels
Monday, July 31, 2023. The Soul Rebels started with an idea - to expand upon the pop music they loved on the radio and the New Orleans brass tradition they grew up on. They took that tradition and blended funk and soul with elements of hip hop, jazz and rock all within a brass band context. The free show will be at Wingfield Park from 7:30 p.m. to 9 p.m. Gates open at 6 p.m.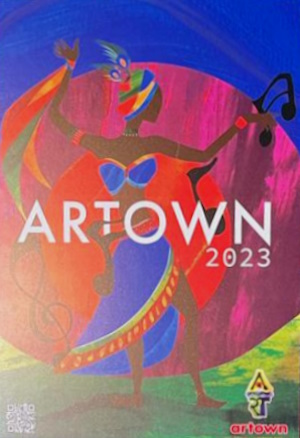 Poster image courtesy Artown.
Sponsored Links
Sponsored Link