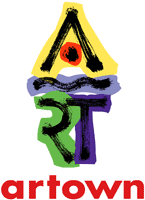 Reno becomes Artown during the whole month of July. Artown 2022 is the 27th anniversary of this multi-faceted event, bringing Reno residents and visitors a month's worth of music, art, dance and other cultural experiences. There are hundreds of individual events, exhibits and workshops, with the majority of events and performances free. Artown brings national and international multi-disciplinary performances to Reno that are literally incredible. Artown 2022 will run for 31 days, from Friday, July 1 through Sunday, July 31.
Artown is too big to adequately describe in an article like this. To see everything going on by date, go to the Artown home page, then click on the calendar date of interest. You can also select events by type by clicking on the menu choices - Music, Dance, Cultural, Theater, History, Visual, Kids, Film, Literary, Special, Workshops, and Ongoing.
After some COVID-related changes last year, Artown is back to the traditional formats and venues.
Artown Opening Night: The Evolution of Cliff Porter
Friday, July 1, 2022. Artown opening night will be at Wingfield Park and feature The Evolution of Cliff Porter. A professional drummer for 20+ years and full time musician, Cliff Porter is dedicated to creating a great time and atmosphere at each and every show. This is a free show, from 7:30 p.m. to 9 p.m. The park venue opens at 5 p.m.
Check the Artown calendar to see all of the other things going on July 1 and throughout the rest of the month.
A Few Artown 2022 Highlights
Dragon Lights – July 1 - 31 at Wilbur D. May Arboretum at San Rafael Regional Park
Reno Basque Festival - July 16 at Idlewild Park
Fridays on the Truckee Music Series – July 8, 15, 22, 29 at Wingfield Park
Reno Chalk Art and Music Festival – July 8 - 10 at Atlantis Casino
Evenings on the Ranch - Wednesdays, July 6, 13, 20, 27 at Bartley Ranch Regional Park
Movies in the Park - Fridays, July 8, 15, 22, 29 at Wingfield Park
This is just a small selection. Get the big picture by visiting the Artown calendar to see the incredible variety of available events and activities.
Help Support Artown
Here are some ways you can help support Artown and keep this extraordinary event coming back year after year.
Artown Closing Night - Reggae Artist Mike Love and Tim Snider & Wolfgang Timber
Sunday, July 31, 2022. Tim Snider has been touring the world as the renowned violinist for the American band Nahko and Medicine for the People. Now he is working on a brand new record and getting ready to hit the road with his new band, Tim Snider & Wolfgang Timber. The free show will be at Wingfield Park from 7:30 p.m. to 9 p.m. Gates open at 5 p.m.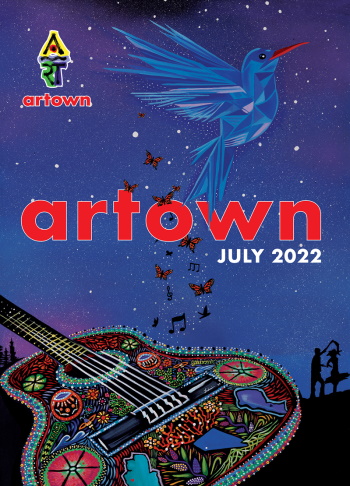 Poster image courtesy Artown.
Artown in Sparks
Thursday, July 21, 2022, 4 p.m. to 9 p.m. The Sparks Art Walk is an experiential destination with visual arts, history, performances, film, food, and tasty beverages. In July, we celebrate Artown with a plethora of artists housed in businesses in Victorian Square for Galleries on VIC. Tour the Art Walk and pop into business to meet local artists, grab a beverage and enjoy films by the Cordillera Film Festival and bands provided by 39 North Downtown. See the Artown schedule for other events and activities in Sparks.
Sponsored Links
Sponsored Link