You could be considered a senior at age 55, 60, 62, or 65. Where the magic age to qualify for a variety of discounts is set depends on who you are dealing with. Here are some of the senior discounts available around Reno and Sparks, plus some others that aren't specific to our location.
Senior Discounts at the Movies
Reno area movie theaters have some good discount deals for senior citizens. Monday is Seniors Day at most area movie theaters operated by Cinemark. Tickets are $6 all day for any movie. There are exceptions, of course. IMAX, Cinemark XD, Xtreme, and special engagements are not included and you'll have to pay the premium for 3D in addition to the Senior Day ticket. On other days you can still get a senior discount, though not as much as Seniors Day. Just ask at the box office when buying your ticket.
Senior Discounts at Museums
Two of Reno's most outstanding and popular museums offer senior discounts. The National Automobile Museum is rated as one of the 5 best venues of its kind in the United States. The Nevada Museum of Art offers a constant stream of outstanding exhibits and activities. It is the only accredited art museum in Nevada.
Other Venues with Senior Discounts
The Fleischmann Planetarium and Science Center on campus at UNR features free exhibits, planetarium shows with a senior discount, and an out-of-this-world gift shop. This is great entertainment at bargain prices.
The Wilbur D. May Center in Rancho San Rafael Regional Park is well worth a visit. The May Arboretum and Botanical Garden is open year round and admission is free. The Wilbur D. May Museum permanent collection highlights the world travels, ranching business, and adventurous life of the Reno resident. There is a senior discount at the May Museum.
Senior Dining Discounts at Casino Hotel Restaurants
Most Reno area hotel casinos offer senior dining discounts at many of their restaurants. These can range from standard cafe-type dining to fancy restaurants and big buffets. The details vary from place to place and sometimes require you to join whatever rewards program the casino offers whether or not you gamble. Many have days and hours restrictions - visit the websites to get the details.
Senior Discounts at Health Clubs and Gyms
Some of the "Reno Area Fitness Centers, Gyms, Health Clubs" offer discounts to seniors. It can be a bit difficult to ascertain rates from websites - a phone call or visit to facilities of interest is the best way to learn about membership costs and benefits. Don't forget the free fitness memberships included with many Medicare advantage and supplement plans offered by private insurers. If your plan offers this, you can enroll at participating clubs at no extra out-of-pocket expense.
Seniors for Seniors at Nevada Humane Society
Human senior citizens (55+) can adopt a senior dog or cat (6 years or older) for free at Nevada Humane Society in Reno or Carson City. Regular adoption fees apply for other pet adoptions.
Senior Services from Reno, Sparks, Washoe County
Local government agencies offer lots of free and inexpensive recreation and social opportunities for senior citizens. You'll also find health, social, and meals services.
Washoe County Senior Services offers recreation, social services, senior meals, adult day health, and various other services through partners. See even more at "Calendars, Events and Menus."
The City of Sparks hosts senior programs operated by Washoe County Senior Services at the Sparks Senior Citizens Center.
Senior Discounts at Ski Resorts
Just about every ski resort area in the Reno / Lake Tahoe region offers senior discounts. Some even take it a step further with additional discounts for skiers age 70+. Each ski area has different deals, so visit their websites to get the details.
Free Senior Access to National Parks and Federal Recreation Sites
The Senior Pass is for U.S. citizens and permanent residents age 62 or over. There is a one-time fee of $80, after which entrance to National Parks and many other federal recreation sites is free for life. The Senior Pass also gives you a 50 percent discount on some amenity fees charged for facilities and services such as camping, swimming, boat launch, and specialized interpretive services. You can obtain these in person at the vast majority of federal recreation sites. Passes are also available online and through the mail with an additional $10 processing fee.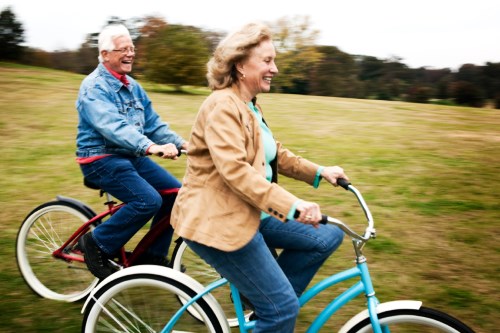 Sponsored Links
Sponsored Link