Thanksgiving Day and weekend in Reno and Sparks have many options for participating in family friendly events. It's a time when activities revolve around good food and visiting with family and friends. Thanksgiving Day 2020 is on Thursday, November 26.
For Thanksgiving dinner, lots of people like to eat out. There are great places around Reno and Sparks to enjoy this special meal. Learn where from my article "Thanksgiving Day Dining in Reno and Sparks."
Scheels Virtual Turkey Trot
Registration for the Sheels Virtual Turkey Trot 2020 is open now through November 29, 2020. During this first-ever virtual event, you will be running from wherever you like, at whatever time is convenient, between November 21 - 29. Participants can choose from either a 10K or 2 mile run. Registration for both versions of the Turkey Trot is $20 and is available online. Part of the proceeds from the registration fees benefit Keep Truckee Meadows Beautiful and the City of Sparks Youth Scholarship Fund.
Wobble Before You Gobble 10K / 5K Virtual Race
For 2020, this is a virtual race. Complete your miles anywhere, anytime between November 21 - 28, 2020. You can run, walk, or hike and complete a 1 mile, 5K or a 10K distance (whichever distance you registered for). After you finish your run, you can submit your results online. Complete your run during race week (November 21 - 28). It is highly recommended that you run on Thanksgiving Day to keep tradition. The registration fee is $20, with $5 going to The Children's Cabinet charity. You can register online.
Candy Cane Express Trains on the V&T Railroad
November 27, 28, 29 and December 5, 6, 12, 13, 19, 20, 2020. There will be three trains each day departing from the Virginia City depot (166 F Street), at 11:30 a.m., 1 p.m. and 2:30 p.m. On the scenic 50-minute journey over the 150-year old V&T railroad route, you will enjoy hot cocoa or cider, candy canes & cookies, and sing-a-long carols on the festively decorated train. Due to COVID, tickets are being sold in family packs to allow for required social distancing. A two seater is $48, and 4 seater is $96, a 6 seater is $144 and an 8 seater is $192. All family packs have minimal processing fees to cover credit card costs. Children under two are free if they sit on a parent's lap. Reservations required - buy tickets online. You can buy tickets on the day of the event if any are available. For more information, call (775) 847-0380.
Reno Ice Skating Rink at The Row
Rink at the Row will not be open for the 2020 - 2021 ice skating season.
Santa's Drive-Thru Village with the V&T Railroad
December 11 - 13 and 18 - 24, 2020, 6 p.m. to 9 p.m. There will be no Polar Express trains in 2020. Instead, come enjoy "Santa's Drive-Thru Village" and visit the North Pole as a 2020 replacement for the Polar Express. While staying in your car, drive through the North Pole at the Eastgate Depot and witness Santa, Mrs. Claus and dozens of elves busy at work before Christmas. Guests are welcomes to wear their favorite Christmas pajamas and bring hot chocolate as they travel through the North Pole experience. Tickets are $20 per car and available online or by calling 877-724-5007. The Eastgate Depot is east of Carson City on Hwy. 50 at 4650 Eastgate Siding Road.
Spirit of the Season: Home for the Holidays
Saturday and Sunday, December 5 - 6, 2020. Ring in the holidays and let conductor Jason Altieri, along with the Reno Phil Orchestra, whisk you away to a winter wonderland for this year's Spirit of the Season. Even if we cannot all celebrate together in person this year, the Reno Phil will still bring the festive cheer by offering a special virtual concert experience celebrating being Home For the Holidays. Live stream performances will be at 7 p.m. on Saturday and 2 p.m. on Sunday. Cost is $25 per household. From December 7 - 25, the concert will be available on demand at $30 per household. Tickets are available online.
Nevada Museum of Art
This Thanksgiving weekend, the Nevada Museum of Art has a number of on-going exhibits suitable for family visits. Of particular interest are the exhibits titled "Work Ethic in American Art: The Legacy of E. L. Wiegand" and "The World Stage." The Museum will be closed on Thanksgiving Day and open from 10 a.m. to 6 p.m. from Friday, November 27 through Sunday, November 29, 2020. Be sure to visit the Advance Ticketing page for details about visiting the museum during COVID-19.
Other Museums and Shows
Many Reno / Sparks museums, and also those down in Carson City, have a variety of exhibits and activities available during the Thanksgiving holidays. Check "Museums, Culture, and Shows in Reno / Sparks, Nevada" to see what's available. Be sure to call ahead for holiday hours.
Movies during Thanksgiving Day Weekend
There will be some good movies in local theaters during this holiday season. You can lessen the holiday hassle and avoid lines at the theater by buying advance tickets online. And don't forget to consider movie tickets as gifts, something just about everyone enjoys.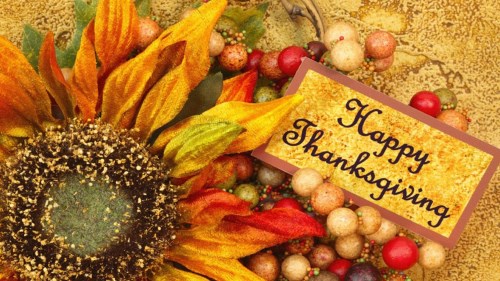 Star Shows at the Fleischmann Planetarium
The Fleischmann Planetarium is operating on a limited basis. Visit the website for details about open hours, conditions for visiting and available shows and programs.
Thanksgiving Weekend at Animal Ark
Friday and Saturday, November 27 - 28, 2020. Bring the family to enjoy the animals in the cooler temperatures of late fall when they are active and frisky. The predators are putting on their winter coats and the bears are gorging themselves in preparation for winter hibernation. If you aren't wild about the annual holiday shopping frenzy after Thanksgiving, come out to the Animal Ark and get wild with the animals. Admission is $16 for adults, $13 children (3 to 12), $15 seniors (62+), free for age 2 and under. Hours are 11 a.m. to 3 p.m. From Reno, take U.S. 395 north, turn right on Red Rock Road, go 11.5 miles, then right onto Deerlodge Road. For more information, call (775) 970-3111 (area code required). Weather may cancel - call 1-775-970-3111 before driving out and listen to the recording for any changes due to weather.
Thanksgiving Weekend Skiing and Snowboarding
Lake Tahoe area ski resorts like to open for the big Thanksgiving holiday weekend, but snowfall generated by Mother Nature has a lot to do with it. Avid skiers and snowboarders will know if conditions are good. Everyone else can get the latest information from the websites of those resorts they are interested in visiting.
Go Play in the Snow
If there is enough snow, Sierra Nevada and Lake Tahoe area snow play areas and ski resorts will be ready for slipping and sliding. If the weather is nice during the break, it will be a great time to take the kids up to the mountains for some sledding, tubing, and other fun in the snow. There are some really nice places close to the Reno area. Call ahead or check the website to make sure your destination is open for the season.
Wolf Pack Football
Saturday, November 28, 2020. The Nevada Wolf Pack football team takes on the Hawai'i Rainbow Warriors at Manoa, HI. Kickoff is 8 p.m. Go Pack!
Sponsored Links
Sponsored Link