Thanksgiving Day and weekend in Reno and Sparks have many options for participating in family friendly events. It's a time when activities revolve around good food and visiting with family and friends. Thanksgiving Day 2022 is on Thursday, November 24.
For Thanksgiving dinner, lots of people like to eat out. There are great places around Reno and Sparks to enjoy this special meal. Learn where from my article "Thanksgiving Day Dining in Reno and Sparks."
Find the Turkeys Scavenger Hunt at Rancho San Rafael Regional Park
Saturday, November 12, 2022, 10 a.m. to 1 p.m. Join us for a turkey themed scavenger hunt, family photo opportunities, meet farm animals, enjoy story time, explore the Discovery Room, and much more. Free fun for the entire family. This event is located at Rancho San Rafael Regional Park, in the Nevada Farms and Families area which is next to the Wilbur D. May Museum and is accessible from the museum parking lot. Non-perishable food items will be collected for the Food Bank of Northern Nevada, so please bring donations. Meet the Turkeys event has been renamed "Find the Turkeys" this year due to the state avian flu outbreak and inability for turkeys to visit the park.
Scheels Turkey Trot
Thursday, November 24, 2022, starts at 8:30 a.m. Sign up with friends and family for a 10k, a 2 Mile Run, or a 2 Mile Walk that starts and ends in the Scheels Parking Lot at 1200 Scheels Drive in Sparks. Register now through November 19, 2022. Every runner and walker will receive a commemorative long-sleeve souvenir shirt and refreshments. There will be age group awards for the 10k event. Proceeds support Amateur Radio Emergency Services and Keep Truckee Meadows Beautiful. Visit the website to register online. Registration ends November 19. NO DOGS except registered and licensed service dogs.
Wobble Before You Gobble 5K
Thursday, November 24, 2022, starting at 9 a.m. Join us on Thanksgiving morning for a run/ walk/ wobble that kicks off your Thanksgiving festivities. There will be both 5K and 10K runs. The race event will begin at 9 a.m. on Virginia St. next to City Plaza. Participants will make their way through downtown Reno and the nearby parks before returning to the finish where they will get a finisher's medal upon completion. Strollers and walkers allowed, but NO DOGS except registered service animals. You can register online for this event. Cost varies depending on when you register.
Candy Cane Express Trains on the V&T Railroad
November 25 - 27 and December 3 - 4, 10 - 11, 17 - 18, 2022. There will be three trains each day departing from the Virginia City depot (166 F Street), at 12 noon, 1:30 p.m. and 3 p.m. On the scenic 50-minute journey over the 150-year old V&T railroad route, you will enjoy hot cocoa or cider and cookies, and listening to songs of the season and taking in the beautifully lit Christmas scenes along the way. A gift bag and light stick will be presented to every passenger. Reservations required - buy tickets online. For more information, call (775) 847-0380.
Polar Express on the V&T Railroad
Select dates from November 17 through December 23, 2022. The Polar Express™ sells out every year. Get tickets as soon as possible if you want to ensure the best seats, date, and time for your family and/or group. Tickets are available online from the Polar Express website.
Steam Train Rides at the Nevada State Railroad Museum in Carson City
Saturday and Sunday, November 12 - 13, 2022. Ride behind a steam locomotive around the museum grounds and visit this outstanding museum. The museum is open from 9 a.m. to 4:30 p.m. and rides depart approximately every 40 minutes. It's a little before Thanksgiving, but this is the only chance during November to ride the steam train. The museum is at 2180 S. Carson St. in Carson City. (775) 687-6953.
Spirit of the Season with the Reno Phil
Friday, December 2, 2022, 7 p.m. Saturday, December 3, 2022, 2 p.m. and 7 p.m., Sunday, December 4, 2022, 2 p.m. Gather the family for a true holiday tradition. The Reno Phil, Reno Phil Chorus and conductor Jason Altieri invite you to a classic holiday celebration full of orchestral arrangements, jazzy numbers, traditional holiday tunes and carols. See the website for the latest health and safety policies. This is a popular show so get your tickets online ASAP. At the Pioneer Center for the Performing Arts, 100 S. Virginia St. in Reno.
Crafts for Christmas at The Nugget
Thursday through Sunday, November 24 - 27, 2022. Come to The Nugget in Sparks to shop among craft and gift booths at this annual marketplace. Enjoy holiday food and drink. Free admission and parking. Thursday through Saturday, 10 a.m. to 5 p.m., Sunday 10 a.m. to 3 p.m. At 1100 Nugget Avenue in Sparks.
Reno Ice Skating
The ice skating rink at the Grand Sierra Resort opens to the public for the winter season on Friday, November 25, 2022. The other nearby facility available for public ice skating is Reno Ice.
Nevada Museum of Art
This Thanksgiving weekend, the Nevada Museum of Art has a number of on-going exhibits suitable for family visits. The Museum will be closed on Thanksgiving Day and open from 10 a.m. to 6 p.m. from Friday, November 25 through Sunday, November 27, 2022. Be sure to check the Plan Your Visit page for details about visiting the museum.
Other Museums and Shows
Many Reno / Sparks museums, and also those down in Carson City, have a variety of exhibits and activities available during the Thanksgiving holidays. Check "Museums, Culture, and Shows in Reno / Sparks, Nevada" to see what's available. Be sure to call ahead for holiday hours.
Movies during Thanksgiving Day Weekend
There will be some good movies in local theaters during this holiday season. You can lessen the holiday hassle and avoid lines at the theater by buying advance tickets online. And don't forget to consider movie tickets as gifts, something just about everyone enjoys.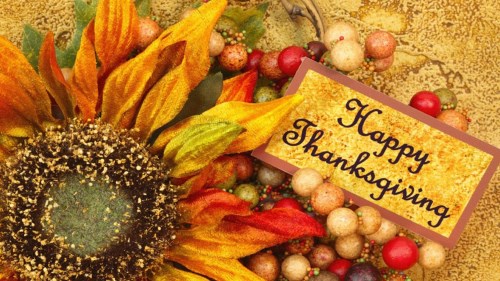 Star Shows at the Fleischmann Planetarium
The Fleischmann Planetarium is open for public shows on Tuesdays, Fridays and Saturdays. Visit the website for details about open hours, conditions for visiting and available shows and programs.
Thanksgiving Weekend at Animal Ark
Saturday and Sunday, November 26 - 27, 2022, 11 a.m. to 3 p.m. Celebrate the joys of the holidays with Animal Ark. This two day event is a family friendly weekend full of seasonal tidings, warm drinks, keeper chats. A great excursion for the whole family if you aren't wild about the annual holiday shopping frenzy after Thanksgiving, come out to the Animal Ark and get wild with the animals. Admission is $15 for adults, $9 children (3 to 12), $13 seniors (62+), free for age 2 and under. From Reno, take U.S. 395 north, turn right on Red Rock Road, go 11.5 miles, then right onto Deerlodge Road. For more information, call (775) 970-3111 (area code required). Weather may cancel - call 1-775-970-3111 before driving out and listen to the recording for any changes due to weather.
Thanksgiving Weekend Skiing and Snowboarding
Lake Tahoe area ski resorts like to open for the big Thanksgiving holiday weekend, but snowfall generated by Mother Nature has a lot to do with it. Avid skiers and snowboarders will know if conditions are good. Everyone else can get the latest information from the websites of those resorts they are interested in visiting.
Go Play in the Snow
If there is enough snow, Sierra Nevada and Lake Tahoe area snow play areas and ski resorts will be ready for slipping and sliding. If the weather is nice during the break, it will be a great time to take the kids up to the mountains for some sledding, tubing, and other fun in the snow. There are some really nice places close to the Reno area. Call ahead or check the website to make sure your destination is open for the season.
Ice Skating
Try the outdoor ice rink open for the winter season at the Grand Sierra Resort. We also have a new, indoor ice skating facility in south Reno called Reno Ice (officially known at the Jennifer M. O'Neal Community Ice Arena). This arena offers public skating sessions in addition to other attractions like figure skating and hockey.
Wolf Pack Football
Saturday, November 19, 2022. The Nevada Wolf Pack football team takes on the Fresno State Bulldogs at Mackay Stadium in Reno. Kickoff is 7:30 p.m. Go Pack!
Saturday, November 26, 2022. Nevada plays the UNLV Rebels in Las Vegas. It's the annual Battle for the Fremont Cannon. Kickoff at 3 p.m. Go Pack!
Sponsored Links
Sponsored Link