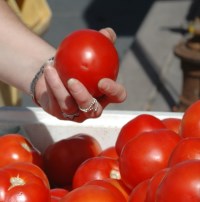 It's not super easy, but you can grow a vegetable garden and other plants in the high desert of Reno and northern Nevada. Beginners and veteran gardeners can learn both basic and advanced techniques with some help from "Grow Your Own, Nevada!" gardening classes.
What is Grow Your Own, Nevada!
"Grow Your Own, Nevada!" is a program offered to the public by the University of Nevada Cooperative Extension (UNCE). Besides Reno, the program is presented at numerous other UNCE offices around the state.
"Grow Your Own, Nevada!" is for homeowners and other small scale growers. It concentrates on imparting basic horticultural information and also provides information about new and alternative growing methods. If you are interested in food safety, self - sufficiency, and have a desire to eat locally grown food, these classes are for you.
Spring 2020 Schedule for Grow Your Own, Nevada!
Spring 2020 Grow Your Own, Nevada! workshops will be held on Tuesday and Thursday evenings from 6 p.m. to 7:30 p.m. Dates and subjects are listed below...
April 7: Raised Bed Gardening
April 9: Gardening in Nevada's Soils
April 14: Irrigating and Fertilizing Vegetable Gardens
April 16: Native Pollinators and Beneficial Insects
April 21: Growing in a Hoop / Shade House
April 23: Growing Herbs and Edible Flowers
April 28: Backyard Livestock
April 30: Identification and Control of Vegetable Garden Insect Pests
Grow Your Own, Nevada! Class Locations
Due to coronavirus concerns, the "Grow Your Own, Nevada!" spring class series will be offered for free in an online format instead of in-person classes. Class fees will be refunded to those who have already purchased tickets. For more information, call Chad Morris at (775) 336-0249.
Registration and Fees for Grow Your Own, Nevada! Classes
This spring, it is free to attend the online classes, but you need to register. Go to "Online Class Registration."
About the Grow Your Own, Nevada! Instructors
Class instructors are UNCE experts that are experienced gardeners. Some are graduates of the Master Gardener Program, started in 1972 in Washington state as a response to ever increasing requests from home gardeners for information about growing fruits, vegetables, and landscape plants in their region. Master Gardeners are volunteers that give UNCE the ability to provide the public with current and accurate information while providing "participants a sense of community spirit, accomplishment and intellectual stimulation." You can contact the Master Gardener Program in Washoe County by phone at (775) 784-4848 or (775) 336-0246.
Sources: Grow Your Own, Nevada! and University of Nevada Cooperative Extension.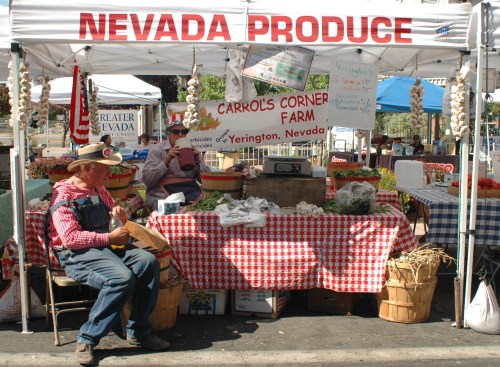 Lots of delicious produce and other food is grown right here in northern Nevada. Photo © Stan White
Sponsored Links