Classes in 2023 will be offered only online via Zoom and will be available through UNCE offices throughout the state.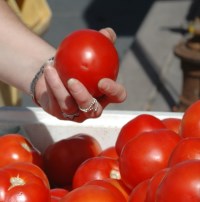 It's not super easy, but you can grow a vegetable garden and other plants in the high desert of Reno and northern Nevada. Beginners and veteran gardeners can learn both basic and advanced techniques with some help from "Grow Your Own, Nevada!" gardening classes.
What is Grow Your Own, Nevada!
"Grow Your Own, Nevada!" is a program offered to the public by the University of Nevada Cooperative Extension (UNCE). Besides Reno, the program is presented at numerous other UNCE offices around the state.
"Grow Your Own, Nevada!" is for homeowners and other small scale growers. It concentrates on imparting basic horticultural information and also provides information about new and alternative growing methods. If you are interested in food safety, self - sufficiency, and have a desire to eat locally grown food, these classes are for you.
Spring 2023 Schedule for Grow Your Own, Nevada!
Spring 2023 workshops are free to attend and will be held via Zoom at 6 p.m. Detailed schedule and registration information is available on the website. Subjects are listed below...
Introduction to Herbs and Edible Flowers - May 2
Plant Diseases: What's Eating my Crops? - May 4
Promoting Pollinators - May 9
Season Extension for the Garden - May 11
Common Vegetable Garden Pests - May 16
Tips for Success with Fruit Trees - May 18
Soil Building for Better Plant Health - May 23
Successful Composting in Nevada - May 25
About the Grow Your Own, Nevada! Instructors
Class instructors are UNCE experts that are experienced gardeners. Some are graduates of Master Gardeners of Nevada. The Master Gardeners program was started in 1972 in Washington state as a response to ever increasing requests from home gardeners for information about growing fruits, vegetables, and landscape plants in their region. Master Gardeners are volunteers that give UNCE the ability to provide the public with current and accurate information while providing "participants a sense of community spirit, accomplishment and intellectual stimulation." You can contact the Master Gardener Program in Washoe County by phone at (775) 784-4848.
Sources: Grow Your Own, Nevada! and University of Nevada Cooperative Extension.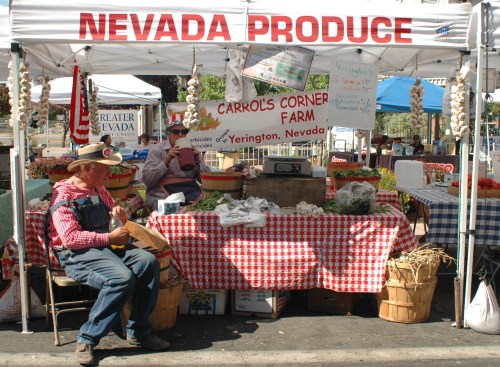 Lots of delicious produce and other food is grown right here in northern Nevada. Photo © Stan White
Sponsored Links
Sponsored Link