Free presentations from the Historic Reno Preservation Society are open to the public. These programs are for you if you are a local history buff or just want to know more about how and why Reno and northern Nevada got to where we are today.
Sacred Waters, Secular Waters: A History of the Reclamation Act (1902), Pyramid Lake, and the Truckee River - Sunday, October 8, 2023, 12 noon. This talk will focus briefly on the Reclamation Act of 1902 which set in motion the "Newlands Project." It will then describe the ways the Northern Paiute Tribe fought, using the legal system, to reclaim and protect its sacred waters. Presented by Matthew Makley. At the Downtown Reno Library, 301 S. Center Street. Visit the Historic Reno Preservation Society website for more details.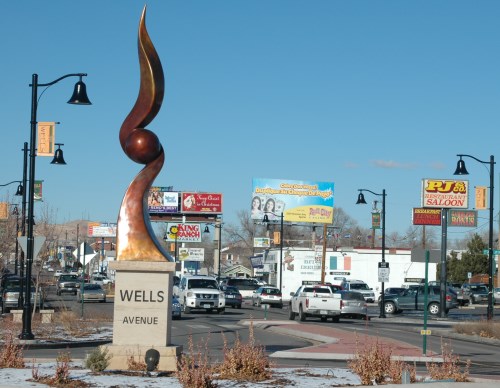 Reno's historic Wells Avenue neighborhood. Photo © Stan White
Source: Historic Reno Preservation Society.
Sponsored Links
Sponsored Link