Free presentations from the Historic Reno Preservation Society are open to the public. These programs are for you if you are a local history buff or just want to know more about how and why Reno and northern Nevada got to where we are today.
The Great Truckee River - Sunday, October 9, 2022, 12 noon. The Truckee River has provided the water needed for life along its banks and has literally shaped our region. Scott will discuss the significance of the river to the Native American people of the Great Basin who have lived along the Truckee River since time immemorial. Presented by Scott Carey. At the Downtown Reno Library, 301 S. Center Street. Visit the Historic Reno Preservation Society website for more details.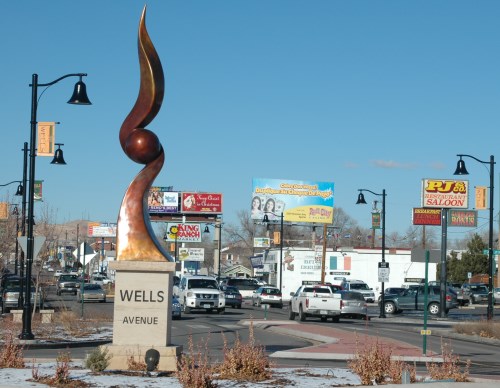 Reno's historic Wells Avenue neighborhood. Photo © Stan White
Source: Historic Reno Preservation Society.
Sponsored Links
Sponsored Link