Free presentations from the Historic Reno Preservation Society are open to the public. These programs are for you if you are a local history buff or just want to know more about how and why Reno and northern Nevada got to where we are today.
Surviving Midtown: A Panel Discussion - Sunday, April 2, 2023, 12 noon. The owners of three businesses discuss the challenges of keeping their businesses going during major street construction and redesign on South Virginia Street, followed by the Covid pandemic, which forced business owners to change how they operated facing restrictions, construction barriers and customer health and safety concerns. At the Downtown Reno Library, 301 S. Center Street. Visit the Historic Reno Preservation Society website for more details.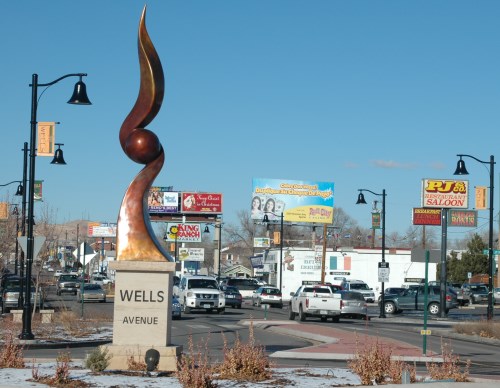 Reno's historic Wells Avenue neighborhood. Photo © Stan White
Source: Historic Reno Preservation Society.
Sponsored Links
Sponsored Link