Live performances of "The Nutcracker" have been canceled for 2020. However, an on demand streaming version will be available.
The Nutcracker On Demand
December 1 - 31, 2020. Experience the magic of The Nutcracker Ballet in your own home, presented by A.V.A. Ballet Theatre with the Reno Philharmonic. The Nutcracker Ballet is a holiday tradition for all ages and this year, they will bring the magic to you. Stream and enjoy this encore performance all month long. Tickets are $26.90 and available online.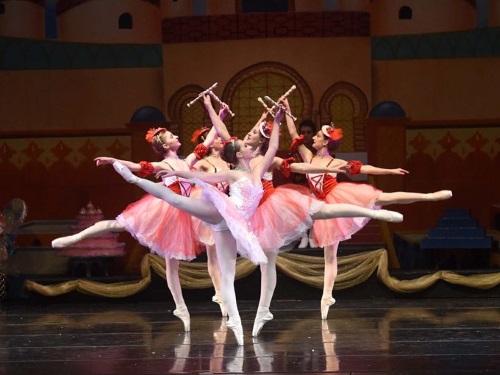 "The Nutcracker" at the Pioneer Center for the Performing Arts, Reno, Nevada. Photo courtesy A.V.A. Ballet Theatre.
Sources: Pioneer Center, Sierra Nevada Ballet
Sponsored Links
Sponsored Link