Thanksgiving Day and weekend in Reno and Sparks have many options for participating in family friendly events. It's a time when activities revolve around good food and visiting with family and friends. Thanksgiving Day 2017 is on Thursday, November 23.
For Thanksgiving dinner, lots of people like to eat out. There are great places around Reno and Sparks to enjoy this special meal. Learn where from my article "Thanksgiving Day Dining in Reno and Sparks."
Scheels Turkey Trot
Thursday, November 23, 2017 - Bring the family to the Scheels Turkey Trot and work up an appetite for that big meal later in the day. Participants can choose from a fun 2 mile walk or run, or a timed 10K run. Races start and finish by Scheels in the Outlets at Sparks, 1200 Scheels Drive. The 2 miler circles around Sparks Marina Park and the 10K course takes the local bike path and nearby city streets. The 10K starts at 8:30 a.m. and the 2 mile fun run shortly thereafter. Every runner and walker receives a commemorative long-sleeve souvenir shirt, fruit and refreshments. Proceeds benefit Keep Truckee Meadows Beautiful and the City of Sparks Youth Scholarship Fund. For more information, e-mail recinfo@cityofsparks.us or call (775) 353-7898. Those who wish to participate in the annual Turkey Trot costume contest are encouraged to walk or race in garb that fits the Thanksgiving Day theme. Dogs, bikes, skateboards, scooters and skates are prohibited at the event.
Wobble Before You Gobble 10K / 5K Race
Thursday, November 23, 2017. Wobble Before You Gobble is a family fun run/walk/wobble on Thanksgiving morning. This event starts at the Reno City Plaza and follows the Truckee River path through Idlewild Park before heading back to the finish line. Online registration is available. Event benefits The Children's Cabinet. (775) 470-5826.
Candy Cane Express Trains on the V&T Railroad
November 24, 25, 26 and December 2, 3 and 9, 10, 2017. There will be two trains each day departing from the Virginia City depot (166 F Street), at 12 noon and 2 p.m. You'll ride in vintage Virginia and Truckee Railroad cars, heated for this chilly time of year. Enjoy hot chocolate, cider, candy canes and cookies during these holiday trips. The fare is $19 for adults, $9 for kits 2 to 12. Under 2 ride free on an adult's lap. Reservations required - buy tickets online. You can buy tickets the day of the event if any seats are available after trains are boarded, but don't count on it. For more information, call (775) 847-0380.
Reno Ice Skating Rink
Wednesday, November 22, 2017. The Downtown Reno Ice Rink at Greater Nevada Field opens on November 22 and will be open throughout the Thanksgiving holiday weekend. There is skating every day through the winter season. Refer to "Reno Ice Skating Rink Schedule" for more about times and dates.
Polar Express on the V&T Railroad
November 18 through December 30, 2017 - The special Polar Express™ excursions on the V&T during Thanksgiving weekend (no rides on Thanksgiving Day) give families and kids a chance to experience the holiday spirit just like in the movie of the same name. There are three runs per day and tickets go fast - get advance tickets online or you may be left at the station. For information, call (775) 291-0208 or toll-free at (877) 724-5007.
The Unbelievables Christmas Extravaganza at The Eldorado
November 21 - December 31, 2017. Featuring "America's Got Talent" finalist Sara and her dog Hero and many other great acts from around the globe, this family-friendly show has it all – jaw-dropping magic, breathtaking circus acts, the world's most spectacular ballroom dancers and the most angelic voices singing your favorite Christmas carols. Tickets are available online. For more information on show times and tickets call 800-879-8879. The Eldorado is at 345 North Virginia Street in Reno.
Crafts for Christmas at The Nugget
Friday through Sunday, November 24 - 26, 2017. Holiday gift fair in the Sierra Convention Rooms with free admission and parking. The event includes Christmas food and drink demos, florist holiday arrangement-making exhibitions, holiday performances, gift wrapping with donations and Santa Claus at 4 p.m. each day. Open Friday from 12 noon to 6 p.m., Saturday from 10 a.m. to 6 p.m. and Sunday from 10 a.m. to 4 p.m.
V&T Candy Cane Express Trains in Virginia City
Friday through Sunday, November 24 - 26 and Saturday and Sunday, December 2 - 3 and 9 - 10, 2017. Two departures each day at 12 noon and 2 p.m. The Candy Cane Express departs from the Virginia and Truckee Railroad Depot in Virginia City and travels for 50 minutes over the 140-year old route. Reservations required.
Magic of Christmas Parade at Shoppers Square
Friday, November 24, 2017, 11 a.m. This is a long-time tradition at Shoppers Square. Come to this free event and see holiday characters, marching bands, and more at Reno's only Christmas parade. The big finale will feature Santa Claus arriving by horse and sleigh. There's also a Christmas tree lot run by Boy Scout Troop 107. Shoppers Square is at the corner of S. Virginia Street and E. Plumb Lane in Reno.
Nevada Museum of Art
This Thanksgiving weekend, the Nevada Museum of Art has a number of on-going exhibits suitable for family visits. Of particular interest are the exhibits titled "Unsettled" and "City of Dust: The Evolution of Burning Man." The Museum will be closed on Thanksgiving Day and open from 10 a.m. to 6 p.m. from Friday, November 24 through Sunday, November 26, 2017.
Other Museums and Shows
Many Reno / Sparks museums, and also those down in Carson City, have a variety of exhibits and activities available during the Thanksgiving holidays. Check "Museums, Culture, and Shows in Reno / Sparks, Nevada" to see what's available. Be sure to call ahead for holiday hours.
Movies during Thanksgiving Day Weekend
There will be lots of good movies in local theaters during this holiday season. You can lessen the holiday hassle and avoid lines at the theater by buying advance tickets online. And don't forget to consider movie tickets as gifts, something just about everyone enjoys.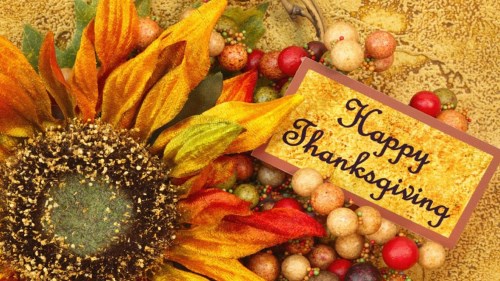 Star Shows at the Fleischmann Planetarium
Travel out of this world with star shows and parties at the Fleischmann Planetarium at the University of Nevada, Reno. There are a number of new and continuing shows playing right now, plus star parties every Friday of the month at Maclean Observatory in south Reno. Show tickets are $8 for adults, $6 for children, seniors, UNR, WCSD, military. Groups are $5 each. Fall hours are 12 noon to 8 p.m. Monday through Thursday, Friday from 12 noon to 9 p.m., and Saturday and Sunday from 10 a.m. to 9 p.m. Open hours on holidays are 10 a.m. to 6 p.m. Closed on Thanksgiving Day. Call (775) 784-4812 for more information.
Thanksgiving Weekend at Animal Ark
Friday and Saturday, November 24 - 25, 2017. Bring the family to enjoy the animals in the cooler temperatures of late fall when they are active and frisky. The predators are putting on their winter coats and the bears are gorging themselves in preparation for winter hibernation. If you aren't wild about the annual holiday shopping frenzy after Thanksgiving, come out to the Animal Ark and get wild with the animals. Admission is $12 for adults, $10 children (3 to 12), $11 seniors (62+), free for age 2 and under. Hours are 11 a.m. to 3 p.m. From Reno, take U.S. 395 north, turn right on Red Rock Road, go 11.5 miles, then right onto Deerlodge Road. For more information, call (775) 970-3111 (area code required). Weather may cancel - call 1-775-970-3111 before driving out and listen to the recording for any changes due to weather.
Thanksgiving Weekend Skiing and Snowboarding
Lake Tahoe area ski resorts like to open for the big Thanksgiving holiday weekend, but snowfall generated by Mother Nature has a lot to do with it. Avid skiers and snowboarders will know if conditions are good. Everyone else can get the latest information from the websites of those resorts they are interested in visiting.
Go Play in the Snow
If there is enough snow, Sierra Nevada and Lake Tahoe area snow play areas and ski resorts will be ready for slipping and sliding. If the weather is nice during the break, it will be a great time to take the kids up to the mountains for some sledding, tubing, and other fun in the snow. There are some really nice places close to the Reno area. Call ahead or check the website to make sure your destination is open for the season.
Black Friday in Midtown
Friday through Sunday, November 24 - 26, 2017, 9 a.m. to 7 p.m. Shop local and help others in our community. Donate $20 and receive a Black Friday in Midtown shopping pass. With this pass, you will receive freebies and discounts at participating Midtown merchants, restaurants, and bars. All proceeds benefit the non-profit Moms on the Run.
Wolf Pack Football
Saturday, November 25, 2017. The Nevada Wolf Pack football team takes on the UNLV Rebels in the "Battle for the Fremont Cannon." This intra-state rivalry is always a big game. This year, it's at Mackay Stadium in Reno. Kickoff is 12 noon. Go Pack!