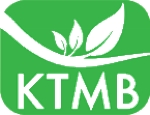 Keep Truckee Meadows Beautiful (KTMB) is a primary reason we enjoy a (mostly) clean and litter-free environment in the Reno area. This non-profit organization oversees a number of programs and activities that remove trash, help with recycling, deal with illegal dumping, and educate the public about these and other issues that mar the landscape and create health hazards (such as dog owners not picking up their pets' poop).
Major KTMB Events
Keep Truckee Meadows Beautiful organizes several regular annual events. These are made possible by numerous co-sponsors from private businesses and government agencies, along with the help of hundreds of community-minded volunteers.
Volunteers are always needed to help at these events. Click the links on each event to learn more about the programs and about volunteering.
Other KTMB Issues
Keep Truckee Meadows Beautiful also deals with advocacy issues that are important to the health and safety of our community. These include...
One Truckee River
Illegal Dumping
Dog Waste Awareness
KTMB Resources
Additions resources and information for clean and green living in the Truckee Meadows can be found in the KTMB Resources section. Check here to learn about these topics and more.
KTMB Recycling Guide
Cigarette Litter Prevention
Dog Waste: Pick it up, everywhere, every time!
Education and Classroom Activities
Graffiti Reporting and Removal
Illegal Dumping Reporting and Prevention
Invasive Weed Removal and Prevention
Media and Press Releases
Sustainable Living Tips and Tricks
Water Quality in the Truckee Meadows
Become a KTMB Volunteer
To sign up online for one of the events listed above, go to the KTMB Volunteers page and fill out the form. The current event that is seeking volunteers will be there, along with additional information about the event and what you will be asked to do. If you have questions or need to know more, call (775) 851-5185. To stay informed about upcoming KTMB events and activities, you can sign up for the e-newsletter.
Sources: Information and logo image courtesy Keep Truckee Meadows Beautiful.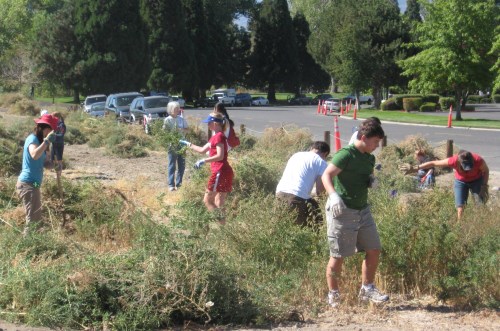 KTMB volunteers remove invasive weeds next to the Truckee River. Photo © Stan White
Keep Truckee Meadows Beautiful is located at 2601 Plumas Street, Reno, NV 89509. The information phone number is (775) 851-5185.