NewToReno Info
---
Museums, Culture, and Shows in Reno / Sparks, Nevada
Entertainment, Exhibits and More at Multiple Venues
Search NewToReno
Custom Search
---
---
Current Topics
Spring Break 2017
Numerous spring break camps and activities during Washoe County School District Spring Break, March 20 - 31..
Reno / Sparks Dog Parks
Reno and Sparks have dog parks where Rover can run free and enjoy interacting with his peers.
Toytopia
Terrific exhibit for kids and grownups at the May Museum in Reno - through April 16.
Reno Webcams
See what's happening around Reno and along major area highways.
You can enjoy everything from spectacular stage productions to small, intimate theater in the Reno area. Check out these museums and other venues for exhibits and shows. You will find something for everyone, from family activities to those that are adults only.
Reno / Sparks Area
Carson City Area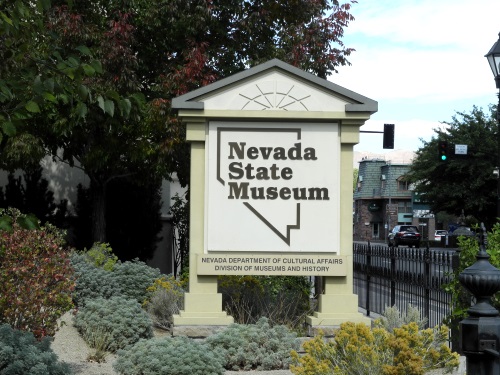 Nevada State Museum in Carson City. Photo © Stan White
Virginia City