---
Museums, Culture, and Shows in Reno / Sparks, Nevada
Entertainment, Exhibits and More at Multiple Venues
Search NewToReno
Custom Search
---
---
Street Vibrations Fall Rally

The 2019 Street Vibrations Fall Rally is Wednesday through Sunday, September 25 through 29. This is the big Street Vibrations event.
Fall Fish Festival

The Fall Fish Festival is an annual event celebrating a variety of fish species that live in Lake Tahoe and surrounding streams. It's family friendly and free.
Virginia City Events

You can "Step Back in Time" as you walk the wooden sidewalks just like they were when Virginia City was one of the richest places on Earth.
UNR Wolf Pack Football

Nevada Wolf Pack football home games are played in Mackay Stadium on the University of Nevada, Reno campus.
You can enjoy everything from spectacular stage productions to small, intimate theater in the Reno area. Check out these museums and other venues for exhibits and shows. You will find something for everyone, from family activities to those that are adults only.
Reno / Sparks Area
Carson City Area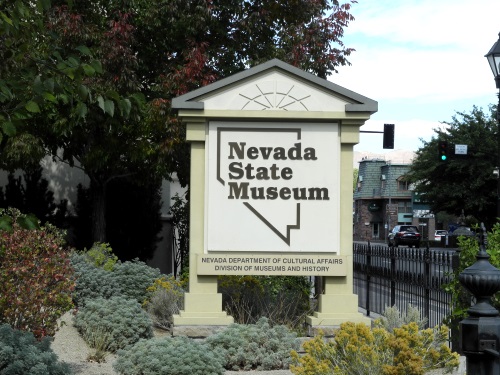 Nevada State Museum in Carson City. Photo © Stan White
Virginia City