NewToReno Info
---
Museums, Culture, and Shows in Reno / Sparks, Nevada
Entertainment, Exhibits and More at Multiple Venues
Search NewToReno
Custom Search
---
---
Current Topics
Labor Day Weekend
Get out and have some fun during the last big holiday weekend of summer.
Great Reno Balloon Race
The free the Great Reno Balloon Race is an event for the whole family. You just have to get up real early.
Farmers Markets
There's a farmer's market going on in Reno and/or Sparks almost every day of the week during summer and early fall.
Wolf Pack Football
The Wolf Pack is back. The 2017 football season kicks off in September.
Discounts for Seniors
Here are some of the senior discounts available around Reno and Sparks, plus some others.
You can enjoy everything from spectacular stage productions to small, intimate theater in the Reno area. Check out these museums and other venues for exhibits and shows. You will find something for everyone, from family activities to those that are adults only.
Reno / Sparks Area
Carson City Area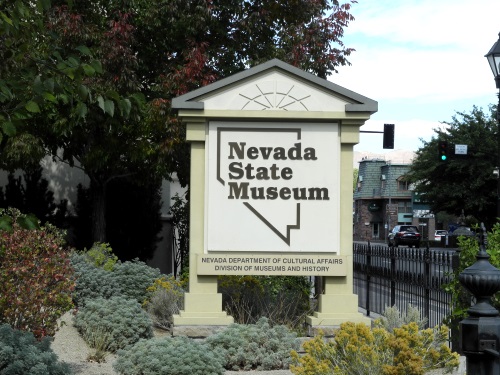 Nevada State Museum in Carson City. Photo © Stan White
Virginia City