---
City of Sparks Government
---
Current Topics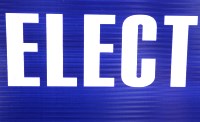 2014 General Election
The 2014 general election in Reno and Washoe County will be on Tuesday, November 4, 2014.
City of Sparks government is efficient and accessible. Most departments citizens have to deal with are located along or near Prater Way, a main east-west street. Parking at City Hall is on the property.
Sparks City Hall
431 Prater Way, P.O. Box 857
Sparks, NV 89432-0857
Information: 775-353-2350
Web site: http://cityofsparks.us/
Just about everything you need to deal with Sparks city government is on their Web site, but here is some useful contact information:
City Administration: 775-353-2310
City Clerk: 775-353-2350
Police Dept.: 1701 E. Prater Way. Non-emergency: 775-353-2279
Fire Dept.: 1605 Victorian Ave. Non-emergency: 775-353-2255
City Works: 1675 E. Prater Way. Information: 775-353-2455
Parks & Recreation: 98 Richards Way. Information: 775-353-2376