NewToReno Info
---
Free Days to Visit National Parks and Public Lands
Search NewToReno
Custom Search
---
---
Current Topics
Halloween - Boo!
Lots of Halloween activities and events, including pumpking patches, corn mazes, free trick-or-treating and parties just for adults.
Day Out With Thomas
Bring the family to meet Thomas the Tank Engine and friends in Virginia City.
Free Fall Photo Hikes
Join Washoe County Park Rangers to explore nearby parks and photograph spectacular fall color.
Reno Webcams
See what's happening around Reno and along major area highways.
Admission fees are annually waived at many public lands facilities administered by the federal government on certain holidays and other special days. Other fees, such as for overnight camping and cabin rentals, will still apply.
National Parks Entrance Fee-Free Days in 2017
Bureau of Land Management Fee-Free Days in 2017
Site-specific standard amenity and individual day-use fees at Bureau of Land Management (BLM) recreation sites and areas will be waived on the following dates in 2017.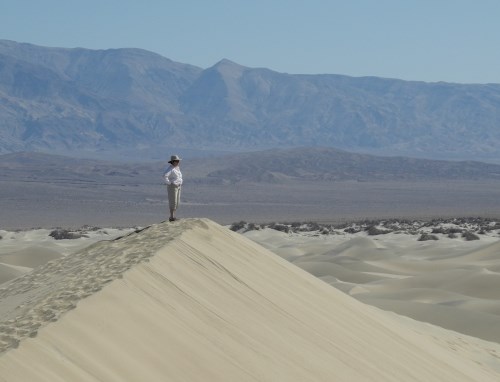 Hiking the sand dunes in Death Valley National Park. Photo © Stan White
Many facilities operated by these two agencies have no entrance fees at any time. For those that do, the following days will be fee-free in 2017.