NewToReno Info
---
Free Days to Visit National Parks and Public Lands
Search NewToReno
Custom Search
---
---
Current Topics
Artown in Reno
Reno becomes Artown during the whole month of July. Residents and visitors enjoy a month's worth of music, art, dance and other cultural experiences, many of which are free.
Lazy 5 Regional Park
Big family park in Sparks with water play, free summer concerts, shady picnic spots and lots more.
Farmers Markets
There's a farmer's market going on in Reno and/or Sparks almost every day of the week during summer and early fall.
Summer Camps for Kids
Enroll your kids early for the best choices among a wide variety of Reno area summer camps.
Reno Aces Baseball
The Reno Aces' 2017 season is now playing at Greater Nevada Field. Let's go out to a ball game.
Admission fees are annually waived at many public lands facilities administered by the federal government on certain holidays and other special days. Other fees, such as for overnight camping and cabin rentals, will still apply.
National Parks Entrance Fee-Free Days in 2017
Bureau of Land Management Fee-Free Days in 2017
Site-specific standard amenity and individual day-use fees at Bureau of Land Management (BLM) recreation sites and areas will be waived on the following dates in 2017.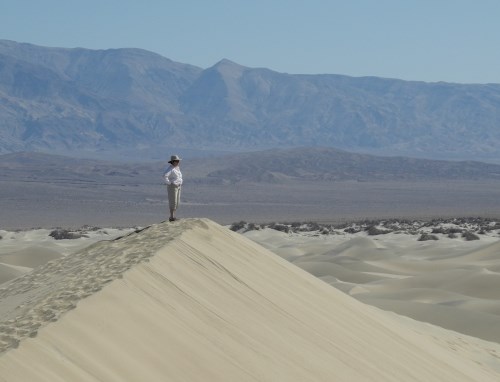 Hiking the sand dunes in Death Valley National Park. Photo © Stan White
Many facilities operated by these two agencies have no entrance fees at any time. For those that do, the following days will be fee-free in 2017.