---
Public Parks in Reno, Sparks, Washoe County
---
Current Topics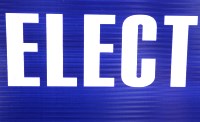 2014 General Election
The 2014 general election in Reno and Washoe County will be on Tuesday, November 4, 2014.
Reno, Sparks, and Washoe County have parks, hundreds of acres of them. Name just about any human sporting, recreation, or relaxing endeavor, and there's probably an area park in which to engage your activity (or lack thereof). There are even dog parks, lest Fido be left out of the fun. Go to the respective Web sites for information on the what and where of our park scene.
Reno / Sparks / Washoe County

City of Reno Parks, Recreation
and Community Services
190 E. Liberty, Reno, NV 89501
Information: 775-334-2260
Web site: http://www.reno.gov/government/departments/parks-recreation-community-services



Sparks Parks & Recreation


98 Richards Way, Sparks, NV 89431
Information: 775-353-2376
Web site: http://cityofsparks.us/residents/recreation



Washoe County Regional Parks & Open Space


2601 Plumas St., Reno, Nevada 89509
Information: 775-823-6500
Web site: http://www.washoecounty.us/parks/
Around Nevada



Nevada Division of State Parks


1300 S. Curry St., Carson City, NV 89703-5202
Information: 775-687- 4384
Web site: http://parks.nv.gov/



Great Basin National Park


The only national park located totally in Nevada. 385 miles from Reno.
Baker, NV 89311-9702
Information: 775-234-7331
Web site: http://www.nps.gov/grba/



Death Valley National Park


A small wedge of this vast park juts into Nevada near Beatty.
P.O. Box 579, Death Valley, CA 92328
Information: 760-786-3200
Web site: http://www.nps.gov/deva/
---
Whitaker Park
550 University Terrace,
between Washington and
Ralston Streets

Virginia Lake Park
Mountain View and Lakeside Drive, north field
Rancho San Rafael Park
Located at the top of Sierra Street just below McCarran Blvd.

Link Piazzo Dog Park in
Hidden Valley Regional Park
4740 Parkway Dr., east Reno

Sparks Dog Park at Sparks Marina
Just off of I-80 (behind Western Village)