Read Again Bookstore, a function of Friends of Washoe County Library, holds several book sales during the year. Sales are in the book store next door to the Sierra View Library in the Reno Town Mall.
Preview day for Friends members is on the Friday before each sale period, from 3 p.m. to 6 p.m. If you aren't a member, you can join Friends at the door. The sale is open to all every day from 10 a.m. to 5 p.m. The final Sunday of each sale period is $5 bag day.
2019 Library Book Sales
February 2 - 10
April 6 - 14
June 1 - 9
August 3 - 11
October 5 - 13
Go to »Washoe County Library System.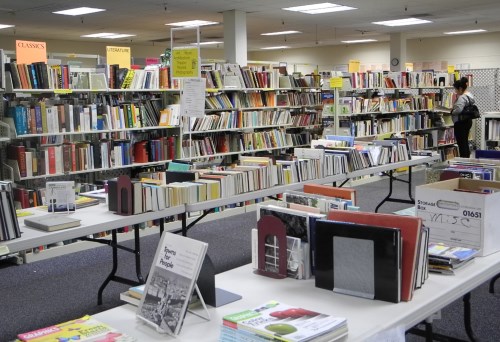 Booksale at Read Again Bookstore. Photo © Stan White
Go to "Free Events and Programs at Washoe County Libraries" to learn about more free programs, events, and activities at your library.