Mother's Day 2018 is on Sunday, May 13. All around the Reno area, you'll find Mother's Day full of opportunities to treat Mom and show her what a special lady she is. In addition to these activities, don't forget about taking Mom out for "Mother's Day Brunch and Dining in Reno and Sparks."
Reno River Festival
Saturday and Sunday, May 12 - 13, 2018. The final day of the 2018 Reno River Festival falls on Mother's Day. This free family-friendly event is fun and exciting. Mom doesn't need to be a whitewater kayaker to enjoy the spirited competition, colorful surroundings, and other things to do at Wingfield Park in downtown Reno.
Hands ON! Second Saturdays at the Nevada Museum of Art
Saturday, May 12, 2018. Bring Mom to the Nevada Museum of Art for a day of fun family activities and free admission for all. There will be storytelling, museum tours, live performances and art projects. Visitors can also tour all exhibits on their own. Hours are 10 a.m. to 6 p.m.
Reno Gem and Mineral Society Artisan Craft Fair
Friday through Sunday, May 11 - 13, 2018. Society members are offering for sale a variety of unique items: jewelry created from stones found throughout Nevada, local photography, home decor, and many more items. If Mom likes this sort of thing, she will enjoy herself at this event. The fair will be at Reno Town Mall, 4001 S. Virginia Street. Admission and parking are free.
Mother's Day Train Rides on the V & T Railroad
Saturday and Sunday, May 12 - 13, 2018. The Virginia and Truckee Railroad will come alive on Mother's Day weekend 2018 with a chance to take a trip back to the Wild West. These special edition diesel train round-trip rides from Carson City to Virginia City include a long stem rose for Mom, Old West history, storytelling, shopping and dining in Virginia City, and spectacular scenery during the trip. Ticket information will be posted when it becomes available. Trains depart the Eastgate Depot for Virginia City at 10 a.m. and the return trip departs at 3 p.m.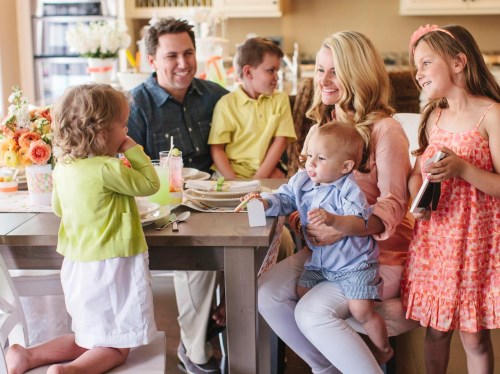 Mother's Day Train Rides at the Nevada State Railroad Museum
Saturday and Sunday, May 12 - 13, 2018. Mother's Day weekend rides on the Edwards Motor Car will be running at the Nevada State Railroad Museum in Carson City. On both days, the first car departs Wabuska Station on the Museum grounds at 10 a.m. and the last leaves at 4 p.m. The fare is $4 for adults, $2 for kids 4 to 11, free for children under 4. The Museum is at 2180 S. Carson Street in Carson City. Call (775) 687-6953 for more information.
18th Annual Moms on the Run
Sunday, May 13, 2018. Moms on the Run is a non-profit which raises money to help northern Nevada women with cancer. The event has several run and walk options so everyone who wants to participate can do so. Race day begins at 7 a.m. at Foster Field, Reno High School, with registration and a continental breakfast. Online entry fee is $40. The kidlets race (for under 10 years old) is $10. You can register online through the Moms on the Run website. Call (775) 826-8117 for more information. Dogs are not allowed at this event.
Mother's Day with the Reno Aces
Sunday, May 13, 2018. The Reno Aces take on the El Paso Chihuahuas in this afternoon Mother's Day game starting at 1:05 p.m. Promotions during this game include Baseball Bingo and Dollar Menu Sunday. If you bring Mom to Greater Nevada Field on Friday, May 11, you'll enjoy fireworks after the game. And Saturday, May 12, is Star Wars Night, with another fireworks spectacular.
Take Mom to the Movies
Just about every Mom likes movies. You might treat her to a show at the IMAX theater in Sparks or get her a movie gift certificate so she can pick her own flick. For an out-of-this-world experience, take her to the Fleischmann Planetarium.