Mother's Day 2020 is on Sunday, May 10. All around the Reno area, you'll find Mother's Day full of opportunities to treat Mom and show her what a special lady she is. In addition to these activities, don't forget about taking Mom out for "Mother's Day Brunch and Dining in Reno and Sparks."
Reno River Festival
Saturday and Sunday, May 11 - 12, 2019. The final day of the 2018 Reno River Festival falls on Mother's Day. This free family-friendly event is fun and exciting. Mom doesn't need to be a whitewater kayaker to enjoy the spirited competition, colorful surroundings, and other things to do at Wingfield Park in downtown Reno.
Hands ON! Second Saturdays at the Nevada Museum of Art
Saturday, May 11, 2019. Bring Mom to the Nevada Museum of Art for a day of fun family activities and free admission for all. There will be storytelling, museum tours, live performances and art projects. Visitors can also tour all exhibits on their own. Hours are 10 a.m. to 6 p.m.
Mother's Day Tea at the Lake Mansion
Saturday, May 11, 2019, 1 p.m. to 3 p.m. Assorted sandwiches, desserts, scones and tea will be served. $35 per person. Purchase tickets in advance from the website. Children 7 and up are welcome. At the Lake Mansion, 250 Court St. in Reno. (775) 826-6100, ext. 2#.
Mother's Day Train Rides on the V & T Railroad
Saturday and Sunday, May 9 - 10, 2020. The Virginia and Truckee Railroad will come alive on Mother's Day weekend 2020 with a trip back to the Wild West. These special edition diesel train round-trip rides from Carson City to Virginia City include free mimosas, pastries and a long stem rose for Mom, wild West history, storytelling, shopping and dining in Virginia City, and spectacular scenery during the trip. Tickets (available through the website) are $55 for adults, $35 for children ages 3 to 16, $52 for seniors 65+, and free for kids 2 and under when sitting on an adult's lap. Trains depart the Eastgate Depot for Virginia City at 10 a.m. and the return trip departs at 3 p.m. No dogs allowed except service dogs.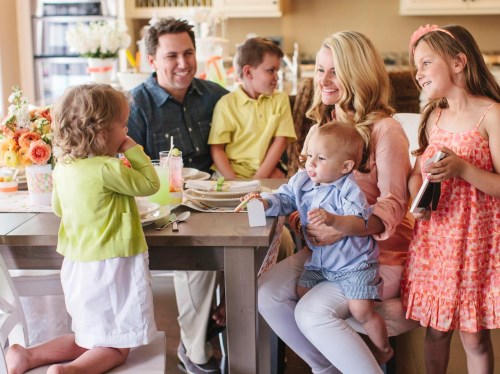 150th Anniversary of the Transcontinental Railroad in Nevada
Friday through Sunday, May 10 - 12, 2019. Come to the Nevada State Railroad Museum in Carson City for the opening of a new transcontinental railroad exhibit. On all three days, the Glenbrook and Inyo steam locomotives will be fired up. There will be a reception and refreshments on May 10 to re-enact the golden spike ceremony at Promontory Point, Utah, in 1869. The Museum is at 2180 S. Carson Street in Carson City. Call (775) 687-6953 for more information.
19th Annual Moms on the Run
Sunday, May 12, 2019. Moms on the Run is a non-profit which raises money to help northern Nevada women with cancer. The event has several run and walk options so everyone who wants to participate can do so. Race day begins at 7 a.m. at Foster Field, Reno High School, with registration and a continental breakfast. Online entry fee is $45. The kidlets race (for under 10 years old) is $15. You can register online through the Moms on the Run website. Call (775) 826-8117 for more information. Dogs are not allowed at this event.
Mother's Day with the Reno Aces
Sunday, May 12, 2019. The Reno Aces take on the Salt Lake Bees in this afternoon Mother's Day game starting at 1:05 p.m. Promotions during this game include a Mother's Day hat, Bark in the Park (pets must have valid vaccination paperwork), Baseball Bingo and Dollar Menu Family Sunday. If you bring Mom to Greater Nevada Field on Friday, May 10, you'll enjoy fireworks after the game. And the promotion on Saturday, May 11, is a Copa de la Diversión Replica Jersey.
"A Mother's Love" Lullaby Brunch
Saturday, May 11, 2019, 10:30 a.m. to 1 p.m. The Lullaby Brunch is a unique event to celebrate mothers. Lullaby Brunch benefits women in recovery and their children, and includes a 3-course brunch with breakfast cocktails and mimosas, a gift for mom and live music performed by Reno Phil musician, Aren Long. The Lullaby Project Reno is a joint project of the Reno Phil and Note-Able Music Therapy Services (NMTS), benefiting the women of STEP2. Tickets are $85 each. At The Grove at SouthCreek, 95 Foothill Road in Reno.
"The Lost World of Dragons" at the Wilbur D. May Museum
Sunday, May 12, 2019, 12 noon to 4 p.m. "The Lost World of Dragons" is an interactive exhibit at the Wilbur D. May Museum at Rancho San Rafael Regional Park in Reno. The exhibit is a world of fantasy and adventure for visitors of all ages. Give Mom a thrill from larger-than-life animatronic dragons. Mother's Day is the last day for this exhibit.
Take Mom to the Movies
Just about every Mom likes movies. You might treat her to a show at the IMAX theater in Sparks or get her a movie gift certificate so she can pick her own flick. For an out-of-this-world experience, take her to the Fleischmann Planetarium.
Sponsored Links