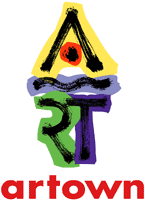 Reno becomes Artown during the whole month of July. Artown 2017 is the 22nd anniversary of this multi-faceted event, bringing Reno residents and visitors a month's worth of music, art, dance and other cultural experiences. There are nearly 500 individual events, exhibits and workshops, with over 70% of the events and performances free. Artown brings national and international multi-disciplinary performances to Reno that are literally incredible. Artown 2017 will run for 31 days, from Saturday, July 1 through Monday, July 31.
Artown is too big to adequately describe in an article like this. To see everything going on by date, go to the Artown home page, then click on the calendar date of interest. You can also select events by type by clicking on the menu choices - Music, Dance, Cultural, Theater, History, Visual, Kids, Film, Special, Workshops, and Ongoing.
Artown Opening Night Jubilee
Saturday, July 1, 2017. Artown opening nights are always free and huge. The 22nd Opening Night Jubilee will start in Wingfield Park and run from 5 p.m. to 11 p.m. Over 40 local artists showcase their work on Arlington Bridge, followed by a performance from The California Honeydrops, blending funk, southern soul, R & B and delta blues. Later in the evening there will be a parade to City Plaza with RJS Brass Revival to experience aerial dancers, fire with Controlled Burn and Moondog Matinee.
Ongoing Events at Artown
Here are some of the main recurring Artown events. These, and many more, will be happening on various dates throughout Artown July.
Fish Along the Truckee River (free)
Rollin' on the River Series at Wingfield Park (free)
Movies in the Park at Wingfield Park (free)
Lazy 5 Summer Concert Series (free)
Monday Night Music Series (free)
Mountain Picassos: Basque Arborglyphs of the Great Basin (free)
Midtown Concert Series (free)
Help Support Artown
Here are some ways you can help support Artown and keep this extraordinary event coming back year after year.
Artown 22nd Anniversary Closing Night Celebration
Monday, July 31, 2017. The free closing night party will be from 7:30 p.m. to 10 p.m. at the Wingfield Park Glenn Little Amphitheater. Join Artown in closing out the month's festivities with A Tribe Called Red, a fresh, modern take on Traditional Native American Pow Wow music and dancing.


Artown 2017 poster by Kate O'Hara.
Image courtesy Artown.
Artown in Sparks
Artown has gotten so big it has spilled over into the neighboring city of Sparks. Artown in Sparks includes 25 different events, classes and performances during July. Visit the Artown in Sparks website for descriptions of the programs, dates, locations and times.