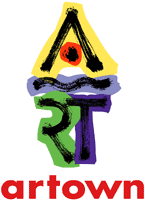 Reno becomes Artown during the whole month of July. Artown 2016 is the 21st anniversary of this multi-faceted event, bringing Reno residents and visitors a month's worth of music, art, dance and other cultural experiences. There are nearly 500 individual events, exhibits and workshops, with over 70% of the events and performances free. Artown brings national and international multi-disciplinary performances to Reno that are literally incredible. Artown 2016 will run for 32 days, from Thursday, June 30 through Sunday, July 31.
Artown is too big to adequately describe in an article like this, but there are some highlights with wide appeal worth noting. To see everything going on by date, refer to the online 2016 Artown Festival Calendar found on the website. Click a date to see what's going on that day or click on the links for specific types of events and activities. These include Music, Dance, Cultural, Theater, History, Visual, Kids, Film, Special, Workshops, and Ongoing. The calendar and event types repeat on every webpage.
Artown Opening Night Jubilee
Thursday, June 30, 2016. Artown opening nights are always free and huge. The 21st Opening Night Jubilee will be in Wingfield Park from 5 p.m. to 11 p.m. Events will include the Arlington Bridge Art Faire, eNVision Performing Arts, performances at the Wingfield Park Glenn Little Amphitheater by Drinking With Clowns, Moondog Matinee, Mojo Green, and The Novelists. Later in the evening there will be a parade to the new Virginia Street Bridge.
Special Ongoing Events at Artown
Here are some of the main recurring Artown events. Click on the links for dates, times, and (where required) ticket information.
For lots more information about attending and enjoying all of the events, visit the Artown website.
Help Support Artown
Here are some ways you can help support Artown and keep this extraordinary event coming back year after year.
Artown 21st Anniversary Closing Night Celebration
Sunday, July 31, 2016. The free closing night party will be from 7:30 p.m. to 10 p.m. at the Wingfield Park Glenn Little Amphitheater. Join Artown in closing out the month's festivities with America's Got Talent sensation, Landau Eugene Murphy Jr.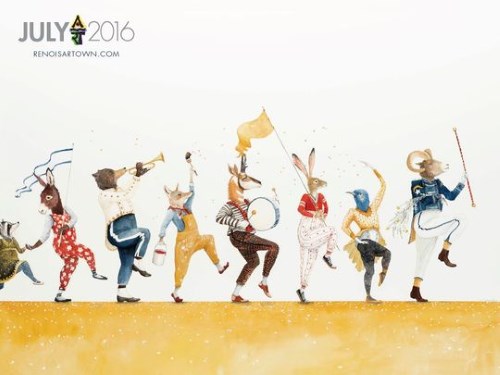 21st Anniversary Artown 2016 poster by Michelle Lassaline.
Image courtesy Artown.