---
Washoe County Library System - Public Libraries
---
Current Topics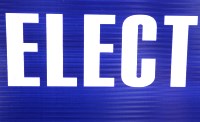 2014 General Election
The 2014 general election in Reno and Washoe County will be on Tuesday, November 4, 2014.
The Washoe County Library System has served Reno, Sparks, Incline Village, Verdi and Gerlach for over 100 years. There are mobile services, adult services, and children's services. Once you become a member, you will have access to the Internet branch and online catalog. Of course, there's even more; visit a branch and learn about what the library system has to offer.
Downtown (Main) Branch


301 South Center Street
PO Box 2151
Reno, NV 89505
Information: 775-327-8349
Reference: 775-327-8312
Circulation: 775-327-8300
Childrens: 775-327-8327
Periodicals: 775-327-8323
Government Documents: 775-327-8310
Internet Branch: 775-327-8349
Mobile Library I: 775-827-5953
Fax: 775-327-8390
E-mail: internet@washoe.lib.nv.us
Web site: http://www.washoe.lib.nv.us/
Hours:

| | | | | | | |
| --- | --- | --- | --- | --- | --- | --- |
| Sun | Mon | Tues | Wed | Thu | Fri | Sat |
| 10 - 5 | 9 - 5 | 9 - 5 | 9 - 5 | 9 - 5 | closed | closed |
The walk-up window is available during regular business hours.



Sparks Library


1125 12th Street,
Sparks, NV 89431
Information: 775-352-3200
Reference: 775-352-3205
Children's: 775-352-3203
Fax: 775-352-3207
Hours:

| | | | | | | |
| --- | --- | --- | --- | --- | --- | --- |
| Sun | Mon | Tues | Wed | Thu | Fri | Sat |
| closed | closed | 11 - 7 | 11 - 7 | 10 - 6 | 10 - 6 | 10 - 5 |



Duncan/Traner Community Library


Located between Duncan Elementary School and Traner Middle School
1650 Carville Drive,
Reno, NV 89512
Information: 775-333-5134
Fax: 775-333-5076
Hours:

| | | | | | | |
| --- | --- | --- | --- | --- | --- | --- |
| Sun | Mon | Tues | Wed | Thu | Fri | Sat |
| closed | closed | 3 - 5:30 | 3 - 5:30 | 3 - 5:30 | 3 - 5:30 | closed |



North Valleys Library


In the North Hills Shopping Center
1075 North Hills Blvd. #340,
Reno, NV 89506
Information: 775-972-0281
Fax: 775-972-6810
Hours:

| | | | | | | |
| --- | --- | --- | --- | --- | --- | --- |
| Sun | Mon | Tues | Wed | Thu | Fri | Sat |
| closed | closed | 11 - 7 | 11 - 5 | 11 - 5 | 11 - 4 | 11 - 4 |



Northwest Reno Library


2325 Robb Drive,
Reno, NV 89523
Information: 775-787-4100
Fax: 775-787-4127
Hours:

| | | | | | | |
| --- | --- | --- | --- | --- | --- | --- |
| Sun | Mon | Tues | Wed | Thu | Fri | Sat |
| closed | closed | 11 - 7 | 11 - 7 | 10 - 6 | 10 - 6 | 10 - 5 |



Senior Center Community Library


1155 E. 9th Street,
Reno, NV 89512
Information: 775-328-2586
Fax: 775-785-4610
Hours:

| | | | | | | |
| --- | --- | --- | --- | --- | --- | --- |
| Sun | Mon | Tues | Wed | Thu | Fri | Sat |
| closed | 9 - 2 | 9 - 2 | 9 - 2 | 9 - 2 | closed | closed |



Sierra View Library


Inside Reno Town Mall
4001 S. Virginia Street,
Reno, NV 89502
Information: 775-827-3232
Reference: 775-827-3555
Children's: 775-827-0169
Literacy Center: 775-829-7323
Reading Center: 775-848-5183
Fax: 775-827-8792
Hours:

| | | | | | | |
| --- | --- | --- | --- | --- | --- | --- |
| Sun | Mon | Tues | Wed | Thu | Fri | Sat |
| closed | closed | 11 - 7 | 11 - 7 | 10 - 6 | 10 - 6 | 10 - 5 |



South Valleys Library


Located in the South Valleys Sports Complex
15650A Wedge Parkway,
Reno, NV 89511
Information: 775-851-5190
Reference: 775-851-5192
Children's: 775-851-5193
Fax: 775-851-5188
Hours:

| | | | | | | |
| --- | --- | --- | --- | --- | --- | --- |
| Sun | Mon | Tues | Wed | Thu | Fri | Sat |
| closed | closed | 11 - 7 | 11 - 7 | 10 - 6 | 10 - 6 | 10 - 5 |



Spanish Springs Library


7100A Pyramid Lake Hwy. (Lazy 5 Regional Park),
Sparks, NV 89436
Information: 775-424-1800
Hours:

| | | | | | | |
| --- | --- | --- | --- | --- | --- | --- |
| Sun | Mon | Tues | Wed | Thu | Fri | Sat |
| 10 - 5 | 11 - 7 | 11 - 7 | 10 - 6 | 10 - 6 | closed | closed |



Verdi Community Library


Located just north of Verdi Elementary School
270 Bridge St.,
Verdi, NV 89439
Information: 775-345-8104
Fax: 775-345-8106
Hours:

| | | | | | | |
| --- | --- | --- | --- | --- | --- | --- |
| Sun | Mon | Tues | Wed | Thu | Fri | Sat |
| closed | closed | 3 - 7 | closed | closed | closed | 10 - 4 |



Gerlach Community Library


Located inside Gerlach High School
555 E. Sunset Blvd.,
Gerlach, NV 89412
Information: 775-557-2447
Fax: 775-557-2450
Hours: Closed on school holidays

| | | | | | | |
| --- | --- | --- | --- | --- | --- | --- |
| Sun | Mon | Tues | Wed | Thu | Fri | Sat |
| closed | 9 - 2:30 | 5:30 - 7:30 | 9 - 2:30 | 9 - 2:30 | 9 - 2:30 | closed |
Summer and Holiday Hours: Tues. 5:30 p.m. - 7:30 p.m.



Incline Village Library


846 Tahoe Blvd.,
Incline Village, NV 89451
Information: 775-832-4130
Fax: 775-832-4145
Hours:

| | | | | | | |
| --- | --- | --- | --- | --- | --- | --- |
| Sun | Mon | Tues | Wed | Thu | Fri | Sat |
| closed | closed | 12 - 6 | 12 - 6 | 12 - 6 | 12 - 6 | 12 - 6 |