The Discover Science Lecture Series at the University of Nevada, Reno brings renowned scientists and science lecturers from around the country to share their knowledge with the community. There will be three presentations in the series during the first half of 2017.
"The College of Science celebrates living a life of discovery," said Jeff Thompson, dean of the UNR College of Science. "With the lecture series we want our community to experience the extent of the universe through science as some of the best scientists on the planet visit Nevada and tell their stories."
Lectures will be held evenings at 7 p.m. in the Redfield Auditorium in the Davidson Mathematics and Science Center on the University campus. Admission is free and on a first come basis. Parking is reserved for the event on the top level of the Brian J. Whalen Parking Complex on North Virginia Street. For more information, call (775) 784-4591 or visit the College of Science website.
Michael Dickinson - Thursday, February 16, 2017. Award winning endowed chair at the University of Washington presents his fascinating discoveries in insect behavior, physiology and evolution.
Carolyn Porco - Thursday, March 16, 2017. A veteran of the Voyager mission, Porco is leading the imaging science of the Cassini Mission presently in orbit around Saturn.
Harry Greene - Tuesday, May 9, 2017. Cornell professor, world's foremost expert on the biology of snakes and a proponent of re-populating North America with big game.
Source: University of Nevada, Reno.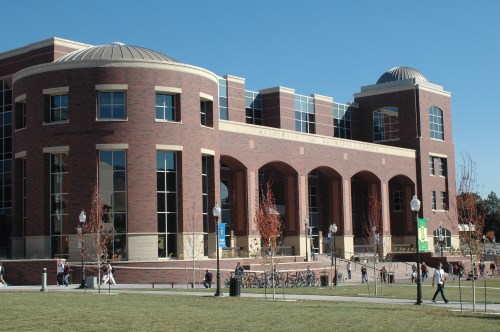 University of Nevada, Reno. Photo © Stan White